Explore our Space Norms and Standardization Services
Space Norms and Standardization
Space Standardization – according to European and international standards are:
EN 15221 – 6
BOMA
NEN 2580
DIN 277
RICS
Starting with April 2012, the utilization of EN 15221-6 standard in European Union is mandatory. We promote this norm in Romania and we already offer space analyses and standardization based on this norm.
NEN 2580 – we have been using this norm for 15 years in our projects with RPS – Kraan
BOMA – we are BOMA experts. Here are some major projects based on this norm:
– local market – measurements and drawings in BOMA standard for 16 Shopping Centers owned by one of the leading Real Estate Company from Romania – Winmarkt
– international market- rooms polylines for CAFM software Space Management module implementation – (Aremis – AXA projects , ASC-RT – 900,000 sqf for 43 Hospitals in USA)
DIN 277 – Updated CAD drawings (layer conversions, created blocks) and room polylines for CAFM software implementation at OMV – Petrom Romania.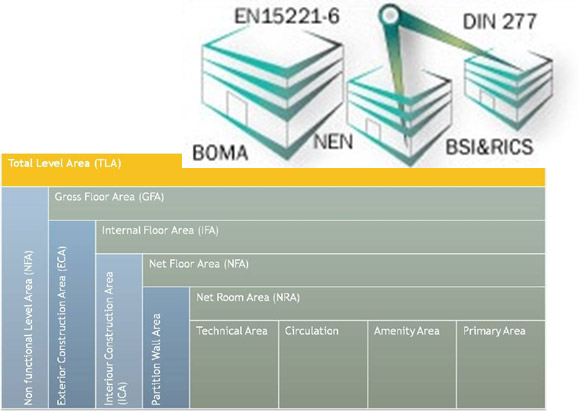 We're ready to help!
Ready to discuss CAD & GIS project? We are here to help! Send us an email and we'll get in touch shortly, or phone between 8:00 and 18:00 Monday to Friday — we would be delighted to speak.