With CAD, GIS, BIM in our DNA, we transform the world's best companies through the power of technology.
We are one of the EU's leading comprehensive CAD (Computer Aided Design), 3D engineering, GIS (Geographic Information System) and CAFM (Computer Aided Facility Management) solution specialists, covering a wide range of industries, from Telecommunications, Oil and Gas to Electronics, Agriculture, Construction or Architecture.
We speak CAD, GIS, BIM, CAFM for key sectors.
VEGRA INFO is a strategic partner to hundreds of global clients for managing complex industry-specific projects that impact their bottom-line.
Team with us on your next project
Building Survey & Space Analysis, Space Planning, Space norms and standardization, Move Management & CAFM Data Generation services.
Explore
This is our recipe for success.
Collaborative Approach
We understand that a different approach may need to be employed with every project, bringing a new set of skills and technology to the table. Communicating to understand your requirements better is our biggest priority.
Solution-oriented
Highly qualified & experienced teams works proactively to identify potential issues and conflicts early in the project, saving time and money. We work with our clients as a team to understand the project goal and requirements.
Deep Domain Expertise
26 years experience delivering intelligent solutions, 100% as specified. VEGRA INFO has served clients from a wide variety of industries, such as Building Design or Civil Construction Engineering.
Reduced Costs
We bring our in-depth experience and expertise to your table. With your help, we quickly identify practices that are unnecessarily driving up your costs. We react with improved controls and new technologies that enhance cost-efficiency.
Common Language
Consistent values and behaviours are critical in making sure everyone understands where your organization is going and how they will contribute to driving the strategy forward. With everyone aligned, productivity and strategy execution are more natural.
Certified Processes
Due to our dedication and commitment to quality and process improvement, we have implemented the following quality standards: ISO 9001:2008, ISO 27001 and ISO 14001:2004 for Environment Management System.
Our mission is customer satisfaction guaranteed.
Our Clients Tell It Best
Hundreds of companies across the globe trust our tailored, personal and cost-effective solutions for every Computer Aided Design (CAD) project.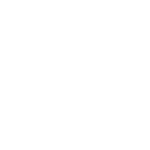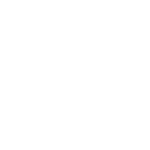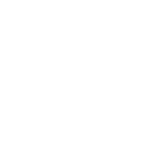 What is better than real-world examples?
Read our case studies to find out how we've helped clients transform their businesses.
"The workmanship can be relied upon, indicating an excellent attention to detail, thoroughness and accuracy. Work is completed within schedule, with minimum amendments required, and flawless alignment to the project scope."
Leon Truter
CEO,
ARCHIBUS Solution Center - South Africa
"For over two decades VEGRA INFO has been a reliable and flexible business partner for RPS. For RPS, VEGRA INFO is a well-oiled machine that has proven to handle any amount of projects with excellence."
Nick Schoenmaker
Project Leader,
RPS
"ARCHIBUS Solution Center – Romania worked with VEGRA INFO in collecting data for the implementation of a large project – a Lease Management System built for a big telecom operator. Their specialists proved high professionalism and seriousness, interacting perfectly with our technical leadership."
Catalin Tanasescu
VP Business Development,
ARCHIBUS Solution Center - Romania
Get in touch today!
Do you have questions about how we can help your company?
Send us an email and we'll get in touch shortly, or phone between 8:00 and 18:00 Monday to Friday — we would be delighted to speak.