Explore our Move Management Services
Move Management
Companies face serious challenges during headquarter relocation. That's why Vegra Info designed special solutions to support companies in the relocation process to save time, effort and money. We take care of all the challenges coming from office movement: we help clients choose the right building, provides condition assessment services if necessary, plan the space according to company specific needs and supervises the entire implementation process.
In other words, based on experience and using well defined procedures, we make sure that everything is in place, ready to be used, better, faster and cheaper.
Our Move Management services include:
Complete relocation services, multilateral, from beginning to the end of the process
Safety from the first step, up to the complete office arrangement in the new location
Support to choose suitable location
We can provide an in-depth analysis of the building equipment condition (pipe, vertical transport equipment, electrical equipment and installations)
Logistic assistance, advice for an efficient space usage
Relocation and setting up of the new site are performed rapidly and in a cost effective manner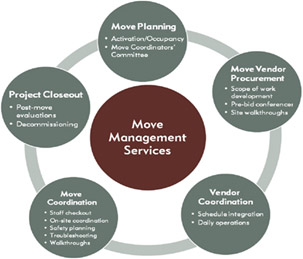 We're ready to help!
Ready to discuss CAD & GIS project? We are here to help! Send us an email and we'll get in touch shortly, or phone between 8:00 and 18:00 Monday to Friday — we would be delighted to speak.